Details

Designs

Fonts

Logos

Prices and Lead Times

Sizes
Standard Face Mask
During flu season, wearing a face mask in many situations in daily life can reduce the risk of infection, especially for others. The World Health Organization (WHO) recommends wearing a face mask as an additional hygienic measure.

The owayo face masks are comfortable to wear, because they are anatomically formed. The masks feature multiple layers of high performance materials that protect the face from unwanted contact and reduce the spread of droplets. The bands on the face mask are elastic, and their size reduces slightly after washing for the first time. Thus the masks take on their final size only after their initial wash. The face masks can be individually designed - all inscriptions and logos are included in the price.

IMPORTANT: The masks are not medically certified. Be sure to maintain a minimum distance of 1.5 metres or 5 feet and practice frequent and thorough hand washing.


Häufige Fragen
How fast can the face masks be delivered?
Delivery of the face covering currently takes 2 to 5 days, depending on the model. We will inform you of the exact delivery date upon order submission.
Can I wash the face masks?
The face coverings are washable at 60°C (140°F) and are thus resuable. They are made of OEKO-TEX®-certified materials.
Can I design a face mask myself?
In our 3D Designer, you can upload your own images and choose amoung hundreds of custom colours to create your own individual face mask.
1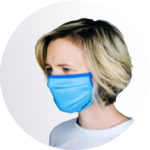 Anatomical fit
The hem bands help the mask fit flush to the face so that the inner layer hardly touches the face
2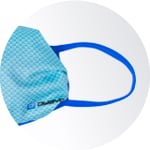 Elastic bands hold the covering in place
Elastic bands made out of a soft material provide a secure hold and also enable the masks to be removed and worn quickly
3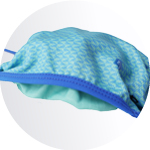 Double layered fabric
Two layers of different material for additional protection
4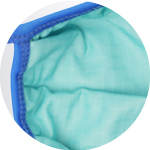 Inner layer wicks moisture
Tightly woved high-performance material. Breathable and dries quickly
5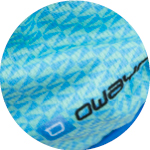 Outer layer as added barrier
Cy-Tex outer layer for additional protection
6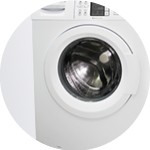 Reusability
Washable at 60° C (140° F)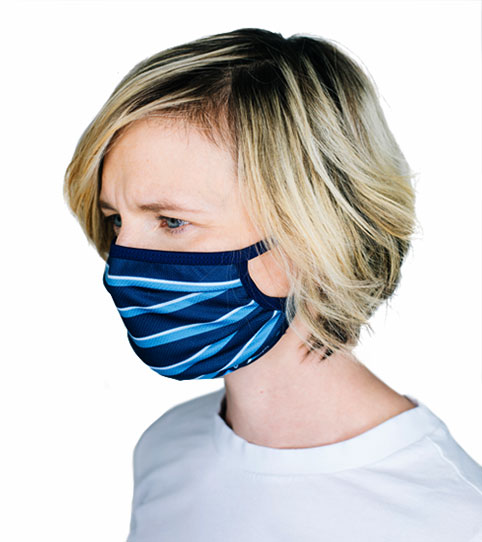 Side view
Design Overview
Whether classic, futuristic or simply crazy, we offer over 20 design templates so you'll be sure to find just what you are looking for. Make any design your own by changing the colours and adding texts and logos - all included in the price! Looking to create a completely unique and one-of-a-kind design? We're happy to help. Take advantage of our design service.More...
Designs Standard Face Mask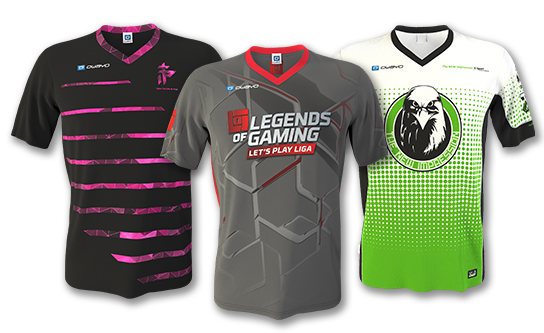 Custom templates
Would you like to order a special design that can't be created using our 3D Designer?
Then use our Special Design Service
Fonts in any colour - No added Cost
You can add as much Text (Individual Names, Team and Event Names, Dates, etc.) to your jersey as desired – the cost will NOT increase; you can even add colours! Choose from an array of different fonts or send us your preferred font via email to upload into your profile. Once you add your text to the jersey make sure to choose a colour and add an outline as desired.More...

The owayo Font Family
Logos and Crests - No added Costs
In order to complete your design, we understand that you need to add your logos and crests. To ensure that everyone finds their place on the jersey, you can add as many multi-coloured logos to your design as needed – The cost will NOT increase.
No Flocking - No Glueing
Different to many of our competitors, we do NOT flock or glue on your logos or text post production. Instead we take advantage of a complex production method that infuses the colours on a molecular level into the fabric during the production process to ensure that these will never wash out or fall off our products. The production method ensures the highest durability and also gives us the ability to print as many logos and text in as many colours to get the job done right.

Functionality
Our patent pending 3DDSN-Technology infuses the textile fibres with colour pigments on a molecular level. After printing, the fabric remains fully functional - wicking moisture and sweat while transferring heat away from the body.

Infinite Colours
Our patent pending 3DDSGN®-Technology allows individuals, businesses and teams to create their own custom sports apparel in any colour and with as many or few logos and text as desired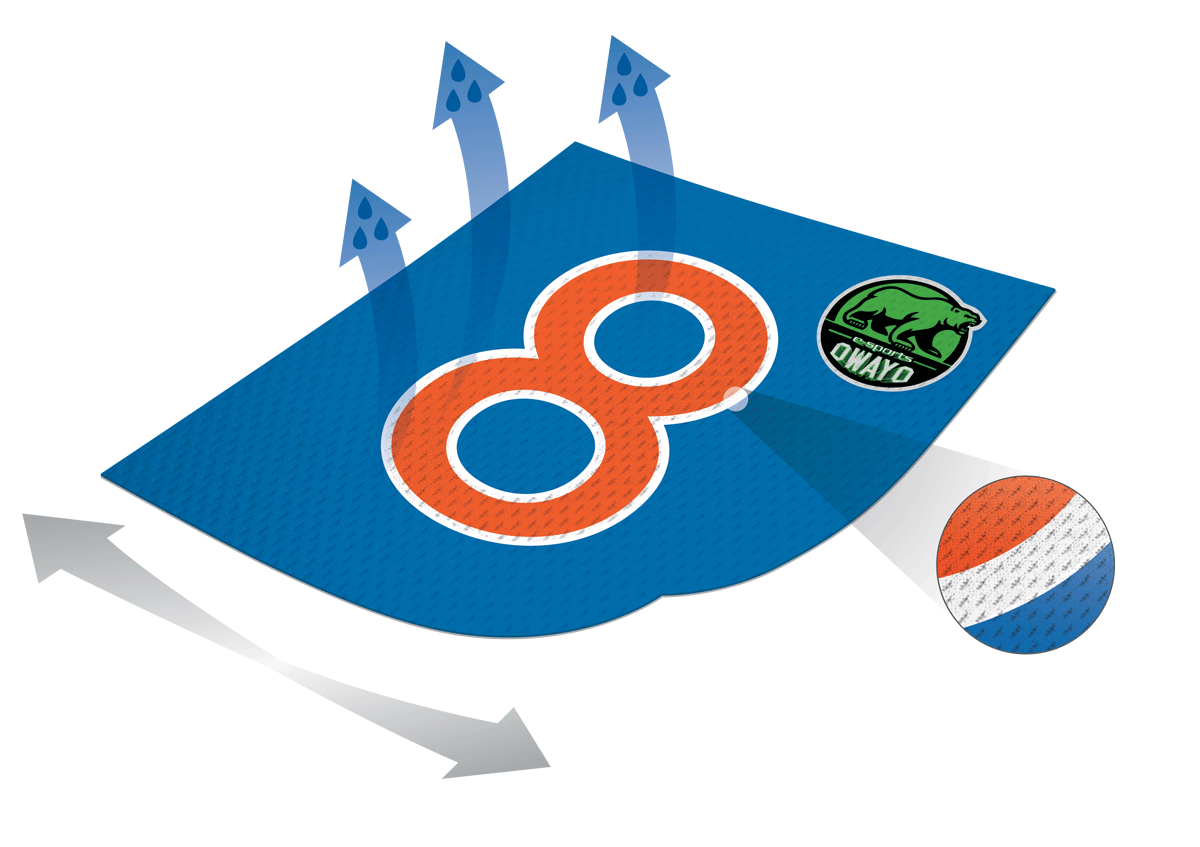 Elasticity and Flexibility
The dyed fibres on our products will always remain elastic, allowing our products to flex with your every movement.

Comfort
We manufacture each order to your design specifications. The colour infused fibres remain soft to touch, ensuring the highest degree of comfort.
How to Submit your Logos
We accept almost any graphic format – We obviously prefer working with vector logos as these provide the maximum detail when printing and are easier to use; generally vector logos come in formats ending in .pdf, .ai, .cdr, .eps, .svg. Vector logos can not be uploaded directly into the 3D Designer however, which is why we kindly ask you to send us these via email(info@owayo.com - Please also provide us your 3D profile USERNAME).

We can also work with high resolution pixel graphics(>150 dpi) that generally have file endings in .png, .gif, .jpeg, .psd, .tif. Most pixel format logos you can upload directly into your 3D Designer profile – If you do stumble across some trouble, feel free to reach out to us and we will find a solution to help.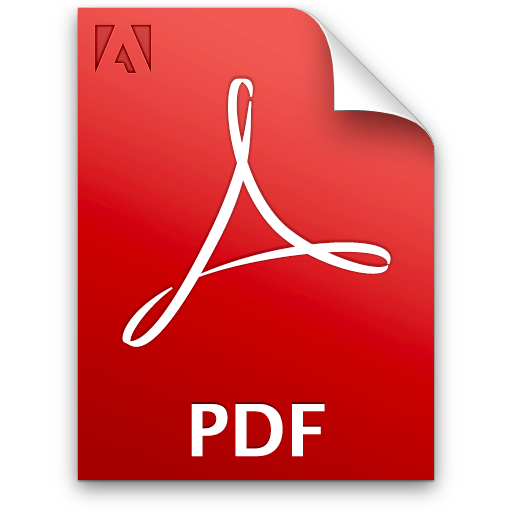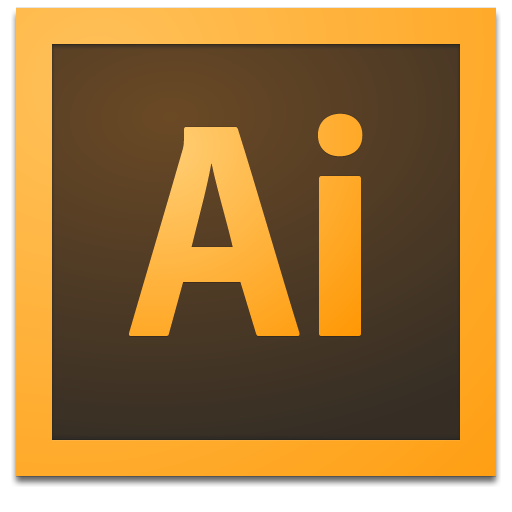 Prices and Lead Times
The price for your individual sportswear depends on the quantity ordered.
Standard Face Mask
includes all Colours, Text and Logos.
Quantity
Regular Production Time
Unit Price
Express Production Times
Unit Price
1 piece
£25.00
Upon Request
3 pieces
£18.00
Upon Request
5 pieces
£15.00
Upon Request
10 pieces
£12.00
Upon Request
20 pieces
£11.00
Upon Request
50 pieces
£9.00
Upon Request
100 pieces
£8.00
Upon Request
250 pieces
£7.50
Upon Request
500 pieces
£6.70
Upon Request
1000 pieces
£6.00
Upon Request
United Kingdom Shipping
Shipping Options
Freight Times
Business days
Cost
Per box
Economy up to 2 Kg
2 - 3
£ 5,00
Economy
2 - 3
£ 9,00
Priority
1
depending on weight
United States Shipping
Shipping Options
Freight Times
Business days
Cost
Per box
Economy up to 4.5lbs
3 - 5
$10.00
Economy more than 4.5lbs
3 - 5
$15.00
Priority
1 - 2
depending on weight
European Union Shipping
Shipping Options
Freight Times
Business days
Cost
Per box
Economy up to 2 Kg
1 - 4
€ 10,00
Economy
1 - 4
€ 15,00
Priority
1 - 2
depending on weight
Global Shipping
Shipping Options
Freight Times
Business days
Cost
Per box
Economy
3 - 7
depending on weight
Priority
1 - 4
depending on weight
Current delivery time
Regular Production (4 weeks) Express Production (at least 1 week)
Click below to find out more about our current lead time and our express production options

Click Here For More Information
Price Estimate
In order to receive a personalised price estimate with the exact products, features and quantity you'd like.

Price Estimate
Price lists for other countries
Reorders Are Easy
We keep your designs on file indefinitely, so you can place reorders at any time.
All texts and logos included in base price
Our prices include free choice of design, colour, texts and logos – with no hidden costs. This clear cut pricing allows you to easily calculate the cost, despite having multiple inscriptions.
No minimum order quantity
owayo also manufactures single orders, complete with your logos, designs and colours. Small orders do have high fixed costs, yet are still possible for just one item.
Express Production
Standard production is approximately 4 weeks. A faster turnaround may also be available for an additional surcharge. Please ask to find out about our current express production capacity.
Payment Methods
When placing an order, we only accept full payment in advance either via BACS, Credit Card or cheque (for UK customers only).
Club and School Rewards Programme
The Club and School Rewards Programme allows registered clubs discounts of up to 20% - without any obligations. Read more about the Club and School Rewards Programme.

eSports - Standard Face Mask
| owayo size | S | L |
| --- | --- | --- |
| Head circumference | 52 - 56 | 56 - 60 |
| Head circumference | 20½ - 22'' | 22 - 23¾ |
Find your owayo size by comparing your measurements to our size chart.
Between two sizes? Choose the tighter or looser fit depending upon your preference. If the bands of your mask are too long, you can shorten them with a few stitches or tie a knot in the band.
If you are feeling unsure, our customer service team would be happy to help you. Give us a call at
+44 (0) 2037 524966.