Here's how the 3D Designer works
Feedback on printed T-shirts
Simple to use website to order, excellent quality sportswear and would definitely recommend to others.

5 / 5
*** helped me develop my Owayo Ambassador order for 2022, and through his guidance and help, I was able to create amazing bike apparel for my year of racing. I highly recommend Owayo and their team!

5 / 5
I have ordered a few times now, brilliant clothing came perfect 5**

5 / 5
Great service and great products!

5 / 5
Design of the Day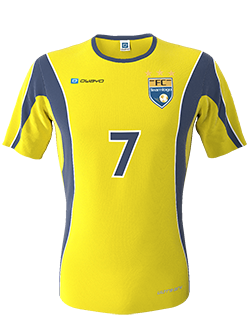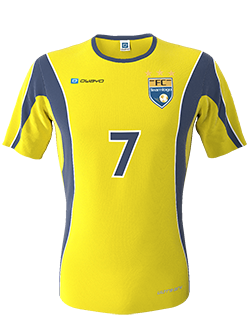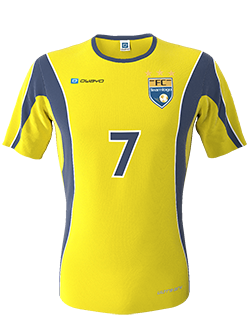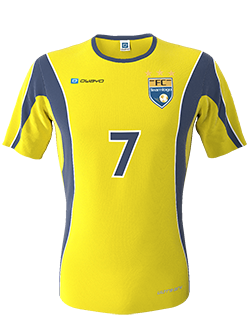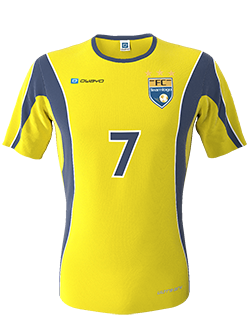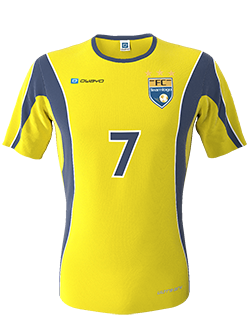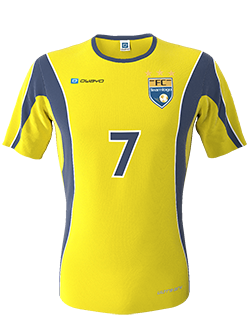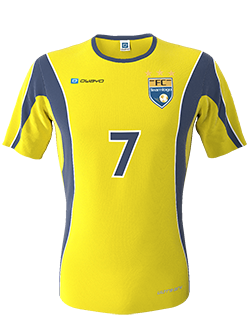 We've worked with










... and over 25,000 other businesses
See other products from our catalogue
Here's how to get custom products
What kind of bags do you offer?
owayo offers you various bags to print. The classic and inexpensive shopping bag (jute bag) made of fairtrade cotton is very popular. Or you can choose the ecological fabric bag made of recycled polyester and recycled organic cotton. Both versions are available in different colours and you can have the front and back printed with your own motifs or designs. Both items are purchased from owayo partners and then printed in Germany. We also offer an exclusive European-made gym bag with a zip pocket and printable lining that can be printed all over. This means that you can design and print this product yourself and it is 100% manufactured by owayo.
How do I design the bag?
Designing the bags is very simple. For our cotton bag and fabric bag, you first choose the colour you want and then you can design the rectangular print area on the front and back. This is done very easily online in our 3D Designer. Then place the products in the shopping cart to order them immediately. If you choose our gym bag, you can design the entire surface of the bag with an all-over print - for example, with our exclusive basic designs, with great patterns from our sample collection or with slogans, logos or your own photos.
How much does it cost to have a bag printed?
How much does it cost to have a bag printed? The price depends on the bag you choose (cotton shopping bag, fabric bag or gym bag) and the order quantity - the more bags you order, the cheaper they will be. In addition, both shopping bags are cheaper if you only have the front printed. With the gym bag, on the other hand, any and all printing is already included in the price. The easiest way is to design your desired bag online and place it in the shopping basket. There you will always see the exact price of the items you have designed before you place your order.
How long is the delivery time for printed bags?
The cotton shopping bags and fabric bags are usually printed within one to three working days and then shipped immediately. Due to our short delivery time, these bags - printed with photos or individual sayings - are also ideal as a gift, for example for children, for friends or for Mother's Day. Our high-quality gym bags are "Made in Germany" and are sewn by us. These bags therefore have a slightly longer delivery time. You can always see the exact delivery time for your order in the shopping cart.
What quantity can I order my bag in?
You can order both single pieces as well as larger orders. Thanks to our production facilities in Germany, we are very flexible and can respond quickly and cost-effectively to all enquiries.
Where are the bags made?
We buy fairtrade cotton bags, recycled polyester and recycled organic cotton bags from partners. These products are manufactured outside of Germany and are then printed by us in our production facilities in Regensburg. The gym bag is "Made in Germany" and is completely manufactured by owayo.
What are the bags made of?
We offer various products that you can have printed. Our simplest and cheapest option is the classic cloth bag. This product is often called a jute bag, but it is almost always made of cotton these days. For the bag we used, we made sure that it was a fairtrade product. A very environmentally conscious and resource-saving choice is our fabric bag made from recycled organic cotton and recycled polyester. This bag has a very nice look and is extremely durable and robust. If you'd like to choose a more elaborate bag, then we recommend our gym bag. This bag is made of very durable polyester and can be completely customised and printed. Even the inner lining will be adapted and printed by us to your design. The gym bag features a zipped compartment with wide and comfortable straps and is a great companion for sports and leisure and popular with children and adults alike.
Can I also have photos printed?
Of course, you can have all bags printed with photos. This design is particularly suitable as a gift. But individual slogans are also an absolute classic, especially for fabric or cotton shopping bags, which can be adapted for any occasion and can quickly turn a simple fabric bag into a real design classic. If you have bags printed for children (for example as a sports bag or leisure bag) then printing the name can be very helpful so that lost bags quickly find their way back to their owner.
Which file formats can I use for printing?
In the 3D Designer, you can currently upload pixel graphics in the following file formats: gif, jpg, jpeg and png. Almost all photos are saved in these file formats. Simply upload the desired image in the configurator and design your bag according to your wishes.
How large is the print area that I can design?
The fabric and cotton shopping bags have a printable area of about 11x11 inches on the front and back. As for the gym bags, the entire product is printable, meaning there is no limit to the design possibilities. The gym bag can be printed in any colour, as any pattern or with photos.